There's no way around it; your vehicle's packed with groceries and you're driving like it's a wagon full of nitroglycerine. But inevitably the load spills before you make it home. Now, your cargo area is a heap of scattered tuna cans, broken bottles of dressing, shaken sodas and open cartons of melting ice cream.  Well, when it comes to Cargo accessories Honda knows how to deliver. Let us go over a few different kinds of cargo gear with you and explain how they can enhance your Honda experience! 
Cargo & Trunk Liners 
Honda Cargo and trunk liners are made from high-quality materials that stand-up to your daily demands. From sandy beach gear to the wear and tear that comes from sliding groceries and boxes, your interior can really become run down quickly. With the cargo mat and trunk liner you get strong protection against these kinds of damage combined with personalized style to accent your interior. There are a variety of styles that are sure to fit your lifestyle. 
Cargo Nets
Envelope Cargo Net
 Put an end to your cargo catastrophes with this nifty accessory! This heavy-duty cargo net installs in seconds and keeps all your loads secure: sports equipment, groceries, tools - you name it. The non-elastic mash net conforms to the shape and size of any payload. And, the nylon-reinforced closed ends and closable top keep everything in place; no more rolling, sliding or shifting cargo. When you reach your destination - load intact - remove the net and use it as a handy duffle to carry your goods. The ultimate versatility! 

Spider Cargo Net
Similar idea to the Envelope Cargo Net, the Spider Cargo Net is specifically designed for your cargo area. The durable black nylon net has bungee borders that attach in seconds to the vehicle's factory-installed D-rings and hold up to 30 lbs. It helps keep smaller items like small suitcases, boxes and duffle bags in place when the vehicle starts, stops or turns quickly and  the net lies flat when not in use. 
Cargo Hook
Easy to install and the handiest way to keep pesky grocery bags from spilling all their contents! Bag handles of any kind merely need to be slid on to the t-shaped handles of the hook and they will stand upright until you are at your destination and ready to unload.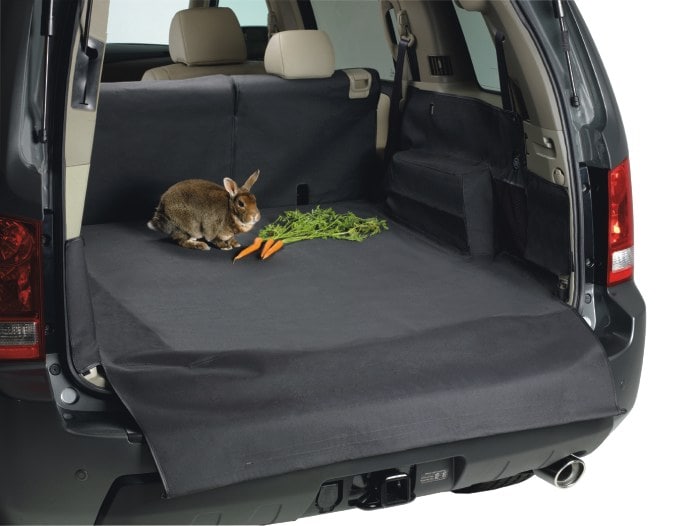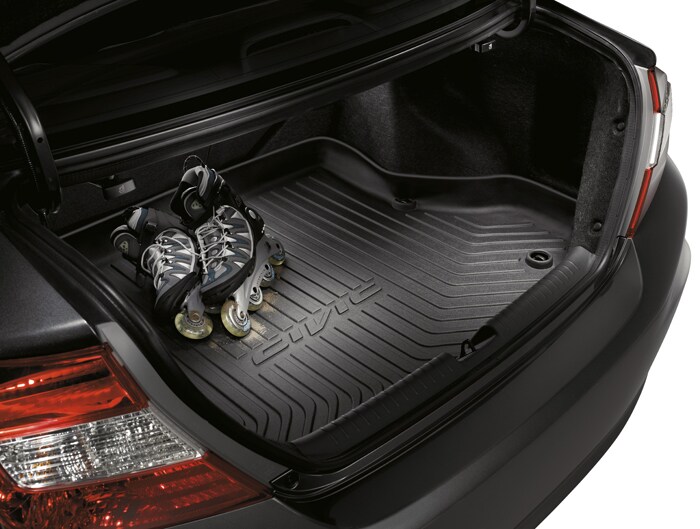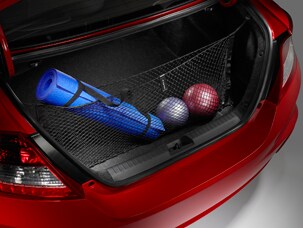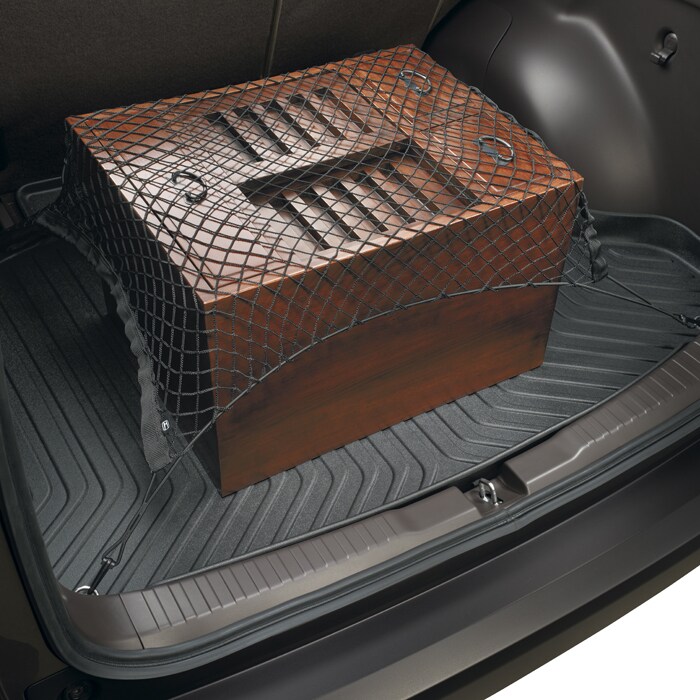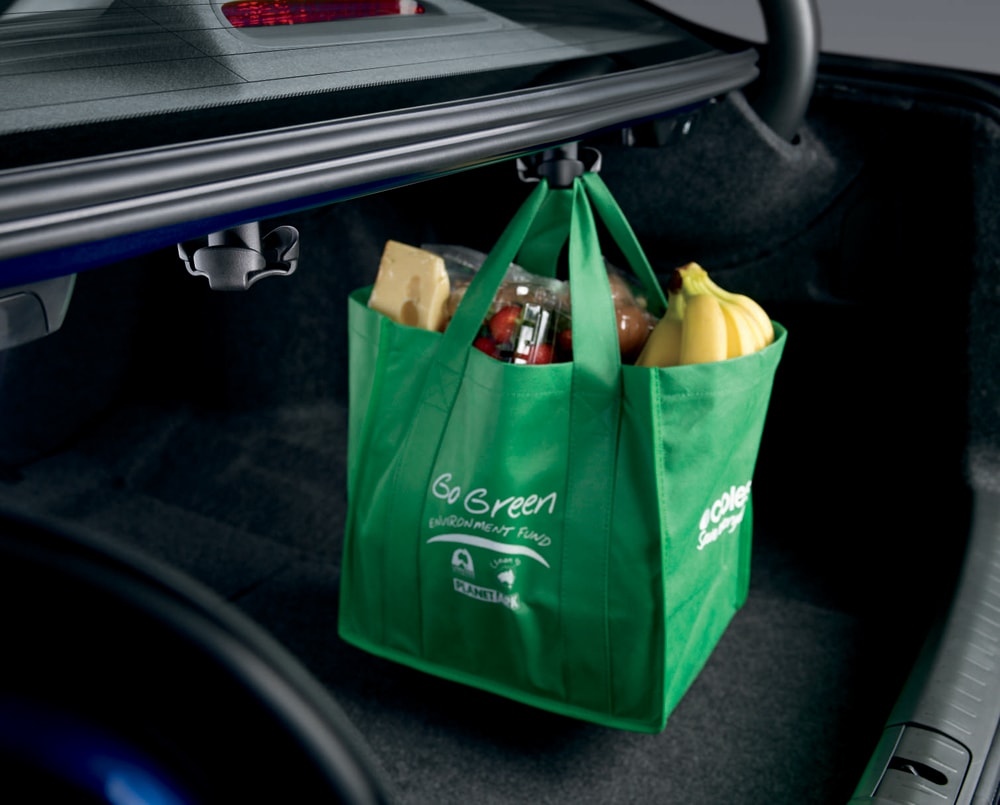 ---
Have Questions About Cargo Equipment?