Check Engine Light Diagnostics and Repair in Spokane, WA
---

Warning Lights/Diagnostic Service
Have a check engine light and not quite sure what it means?  This is a common question our Spokane customers ask us here at Larry H. Miller Downtown Honda Spokane. Generally it means something's not working like it should.  What can you do about the check engine light?  The best answer is to get it looked at as soon as possible.  The longer the light stays on the worse potential your vehicle has for a serious problem.
What makes a warning light come on?
Today's vehicles are manufactured with complex inter-related systems. On-board computers continuously monitor and store information concerning the performance of these systems. A warning light comes on because the computer has sensed a signal from one of the systems or components that has gone outside of its normal operating range. The computer then sends a signal to turn on the light to let you know something is wrong!
Some of the potential causes for a check warning light are not properly tightening your gas cap to engine, transmission, ignition or braking system performance issues. While warning lights can go on and the car still appears to be driving "fine", ignoring some lights can lead to serious issues, such as engine damage or other component failure. In some instances, this can be a safety hazard. That's why it is recommended to be safe (give yourself peace of mind) and have your car looked at by a certified professional as soon as possible. 
How does LHM Downtown Honda Spokane "diagnose" my problem?
At Larry H Miller, we have the tools, training and technology to handle diagnostic issues, such as a Check Engine light. Properly performing a complete diagnostic procedure normally includes the following steps:
1. RETRIEVE DATA - A diagnostic tool is connected to the vehicles' onboard computer to review error codes.  This gives us a general idea of the system that may be failing/malfunctioning.
2. VERIFICATION TESTING - This is a test to determine if the physical test matches the digital test.  Some systems may have a leaky seal on a hose, or may be completely broken.
3. PINPOINT TESTING - Beside general systems test, pointed tests are usually required.  This entails inspecting specific components for failure.  This gives us a very pointed
4. RESEARCH TECHNICAL SERVICE BULLETINS - Technical Service Bulletins and hotline information will indicate if the problem has been determined to be a pattern failure, meaning that it is a known issue that occurs with a particular type of vehicle. This does not eliminate the need for testing, as other systems must meet specifications before a service bulletin procedure should be performed.
5. SUGGEST NECESSARY REPAIRS - Of course we would never perform or mandate a repair without your permission and authorization.  
6. CAR REPAIR - We will perform necessary fixes including replacing parts, cleaning components, or performing updates. 
7. VERIFY REPAIR - Once all necessary actions have been taken, the vehicle must be retested to verify that the repair is complete and has achieved the proper results.
How long will it take to diagnose my problem?
In most cases, we can actually find AND fix the problem in the same day.
Do I need an appointment?
Usually quick lookups do not require an appointment, but to ensure the quickest diagnosis possible it is best to schedule your service appointment here. 
How much will it cost?
Most basic diagnostics (hooking up to computer and spot-checking) is done at no charge.  However, if additional and more thorough diagnosis is required, we will perform diagnostics at our fixed hourly rate.
We look forward to working with you!  Please submit any questions to the right.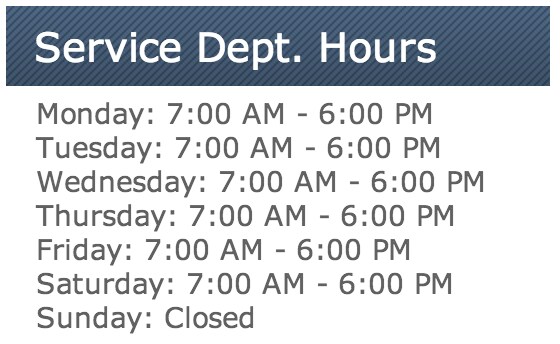 Have a Question About Check Engine Diagnosis?
* Indicates a required field