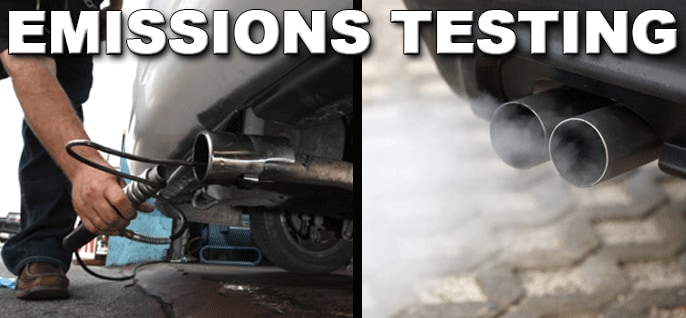 Washington's Department of Ecology 
reports that cars and other vehicles are the state's worst source of air pollution. Therefore, Washington tests vehicle emission control systems in some counties to ensure registered cars and trucks are running properly and are not polluting unnecessarily. Before you can register a vehicle 
in these counties, the auto will need to pass an emissions inspection. 
Larry H. Miller Downtown Honda Spokane cares about vehicle inspections in Spokane and wants to provide you with information and resources that will educate you. Washington State Inspections in Spokane are quick, easy and affordable and when your car needs an inspection all the information you need is listed below. If you have any additional questions about car inspections in Spokane feel free to give us a call at (888) 318-0857.
---
Hybrid vehicles that get 50 mpg or better in the city are exempt from emissions testing. But emissions testing is required for some other gasoline and diesel vehicles registered in the following Washington counties
| | | | | |
| --- | --- | --- | --- | --- |
| Clark | King  | Pierce | Snohomish | Spokane |
Your car will need to be retested every 2 years. If it's your turn, your registration renewal notice will indicate that you need an emissions inspection in order to
renew.
In addition to registration, Washington vehicles also need to be tested for emissions when either of the following happens:
Title transfer and change of ownership of the vehicle, unless the transfer is within the immediate family or among co-owners listed on the title.
You bring a vehicle from another state to one of the Washington emissions-requirement counties listed above.
---
Washington Incentives for Eco-Friendly Driving
 As mentioned above, some hybrids and other vehicles are exempt from emissions testing. Below is a complete list with further details.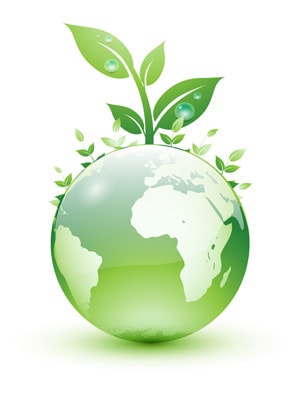 Each of the following vehicles is exempt from emissions testing:
- Hybrid vehicles that have a city driving miles-per-gallon rating of 50 mpg or more (as determined by the        Environmental Protection Agency (EPA)).
- Compressed natural gas (CNG) vehicles.
- Propane-powered vehicles.
- Diesel vehicles older than 2007 (weighing 6,000 lbs or fewer).
- Diesel vehicles model-year 2007 and newer (no weight limit).
You can learn more about the perks (and rules) of driving eco-friendly vehicles when you visit our sections on green driving incentives and green driving laws and incentives.
---
Washington's Department of Ecology administers the state's Emissions Check Program. The department can help you find out whether you need an emissions test and where to go to get one. The fee is $15, which you can pay by cash, personal check, or credit card.
Check the list of test stations for locations and hours. Also, some stations can handle emissions testing for RV's and Motorhomes, but not all of them.
Out-of-State Vehicles
If Washington motorists are out of the state at the time an emissions test is required, they may submit an Application for Out-of-Area Temporary Exemption from Emission Testing.
Emissions tests from other states are not valid in Washington. Drivers who do get an exemption from smog check requirements must have their vehicles tested upon returning the vehicle to the state.
---
The Best Days to Test Are:                                               
The Best Times to Test Are:            
Required Documents:
- Mondays                                                                            
- Mid-mornings
- No Documentation is required
- During the middle two weeks of the month                         - Afternoons                                        - A legible Vehicle 
Identification
Number 
- Avoid the last week and the last test day of the month                                                                    (VIN) must be on the 
vehicle
Required Documents:

 
- 
Bring your vehicle to normal operating temperature. A 15 mile drive on the freeway is best. 

 
- 
Don't wait in a long line. This may also result in your vehicle failing the test unnecessarily. Lines tend to be shorter in the middle of the month. 
- 
Once in line, turn off all accessories (air conditioner, lights, wipers, heater, radio, etc.). 
- 
While in line, 
DO NOT SHUT OFF YOUR ENGINE
. This helps to keep the engine at normal operating temperature.
- 
Do 
NOT 
Bring Your Pets.
---
If your vehicle fails its emissions inspection, you will be required to have the vehicle repaired to bring it into compliance. However, there's a limit to how much money you have to spend on this. If you've spent more than $150 on repairs and you car still fails a retest, you might be eligible for a repair waiver.

Repair Waiver Qualifications:
You spent $150 or more on emission-related repairs done by an authorized emission specialist.
You can provide the test station manager with the repair receipts signed by an authorized emission specialist.
It's proven that none of your vehicle's emission-related equipment has been altered.
Your vehicle flunks a second emission test after repairs.
The waiver allows you to still register your vehicle for the upcoming year.
---
Questions About Emissions Testing?
Station 15
920 N Hamilton St    |    

Spokane, WA 99202

    |    

509.482.7724