All-Weather Floor Mats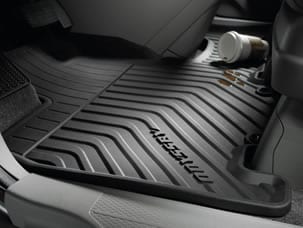 Come rain or come shine, your floorboards are always protected when you lay down a set of all-weather floor mats.  Built  to last from rubber and better-than-rubber materials, all-weather floor mats have the backbone to withstand  everything  from toppled coffees and fumbled pizza slices to mud-caked  boots and slushy snow galoshes. No  matter  what the  weather brings in Spokane, Coeur  d'Alene,  Moses Lake or Tri-Cities, your all-weather floor mats are  there to save your  carpet from stains.
---
All-Weather Outdoor Car Cover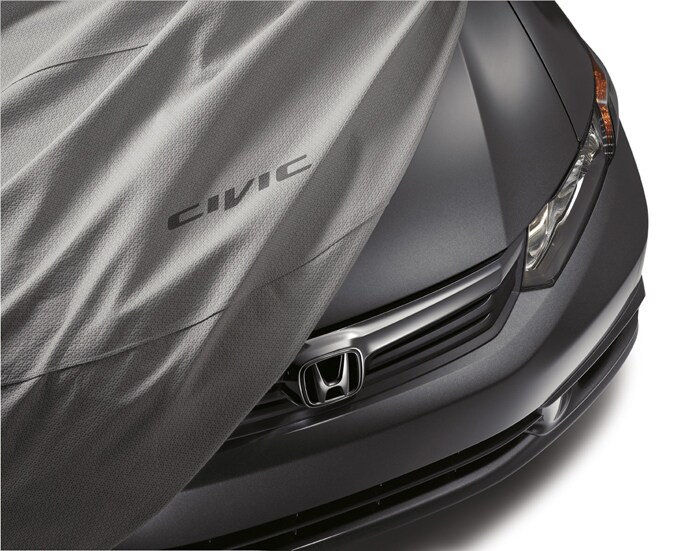 When your Honda sits parked outdoors, there are a number of elements that can scratch, dent, or dull your  vehicle's finish. Dust and dirt  can become abrasive and scratch your vehicle, while bird droppings can stick  to your car's paint, making it difficult to remove without damage. Over time, wind, rain and snow can wear  away your paint's finish and make it look dull. Trees can drop acorns, sap and pollen, all of which can stain, dent or scratch your car.
With an outdoor car cover you can protect your vehicle from these and other elements that threaten it. Not matter if you live on the windy and rainy west side of the Pacific Northwest or the hot and dry side, a Honda car cover will be the perfect outdoor car cover to meet all your weather protection needs.
---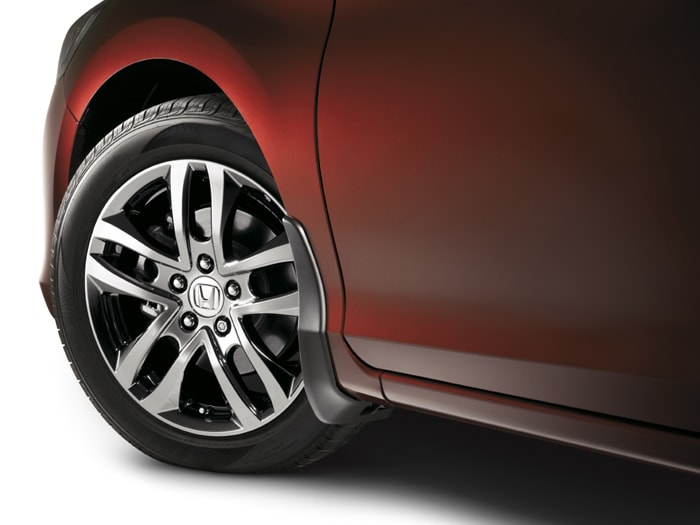 Mud Guards
 Honda Mud Guards offer excellent protection for your vehicle's exterior doors and quarter panels as well as the  vehicles around you. These mud guards are developed using the latest in design technology to contour and  form fit your specific model's exterior fenders. These mud flaps are also designed for full tire tread coverage  and maximum length helping to prevent damage to your vehicle while keeping your running boards clean and  minimizing flying road debris. 
 With mud guards, snow, mud, slush, and other road debris are kept within the vehicle's wheel. The more debris being blocked from damaging a vehicle's finish, the lesser the likelihood of paint damage and rust or corrosion problems. Although they are commonly called mud flaps, mud guards also help deflect loose gravel and excessive rainwater. Thus, mud guards may certainly prove handy during heavy rains and other extreme driving conditions. 
---
Have Questions About Weather Protection?